TURN SKILLS INTO CAREERS
Technology to help people access and navigate the labour market
Schedule demo
SKILL-BASED CAREER ORIENTATION
Our AI-driven solution enables your organisation to provide personal career orientation at scale.
Empower your clients to explore and express their skills
Understand your client's skill profile
Match your clients with the right opportunities
Track progress to employment and education.
Translate across many languages
We think in skills.
Not in titles.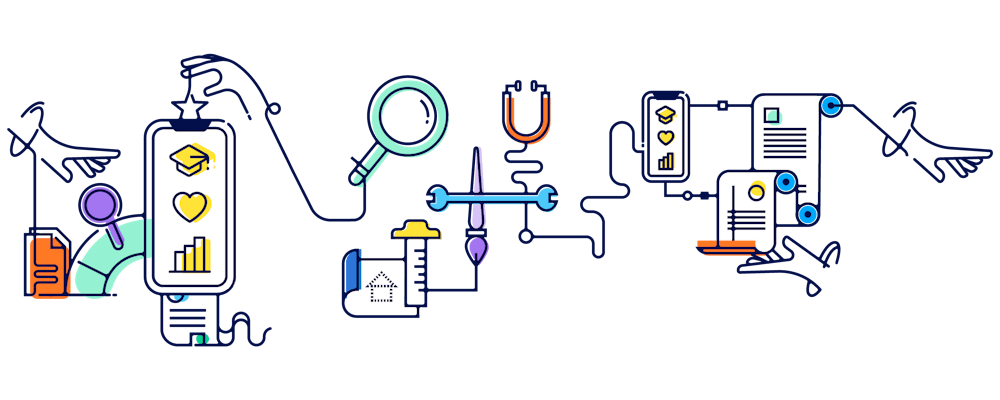 As more people are displaced by structural trends like migration, technology or outsourcing, many will be forced to find ways to translate their skills and competences across fields or retrain for new occupations.

While job titles and degrees might not be transferable, skills and experiences are.

Our AI identifies the skill set of people and connects them to Education and Employment.
What our users say
This application gives me hope that it is possible to work in the job that I want.
Safa
With the information in the Skillprofile, the integration specialists can place us in a volunteer or training plan based on the skills we already have, so we can receive customised and data-informed services.
Majed
This application is the best application I used in this context. It will help the employment service to give us better and faster service.
Ahmad
I came to Amsterdam four years ago, if I had known this application before, it would have saved me a lot of time and effort to plan for my future here.
Jalal
Who we work with
Organizations that build on SkillLab's technology to
help their clients thrive
How can we help you? Contact us today
Herengracht 221, 1016 BG Amsterdam

info@skilllab.io