DignifAI + SkillLab: empowering vulnerable communities in Latin America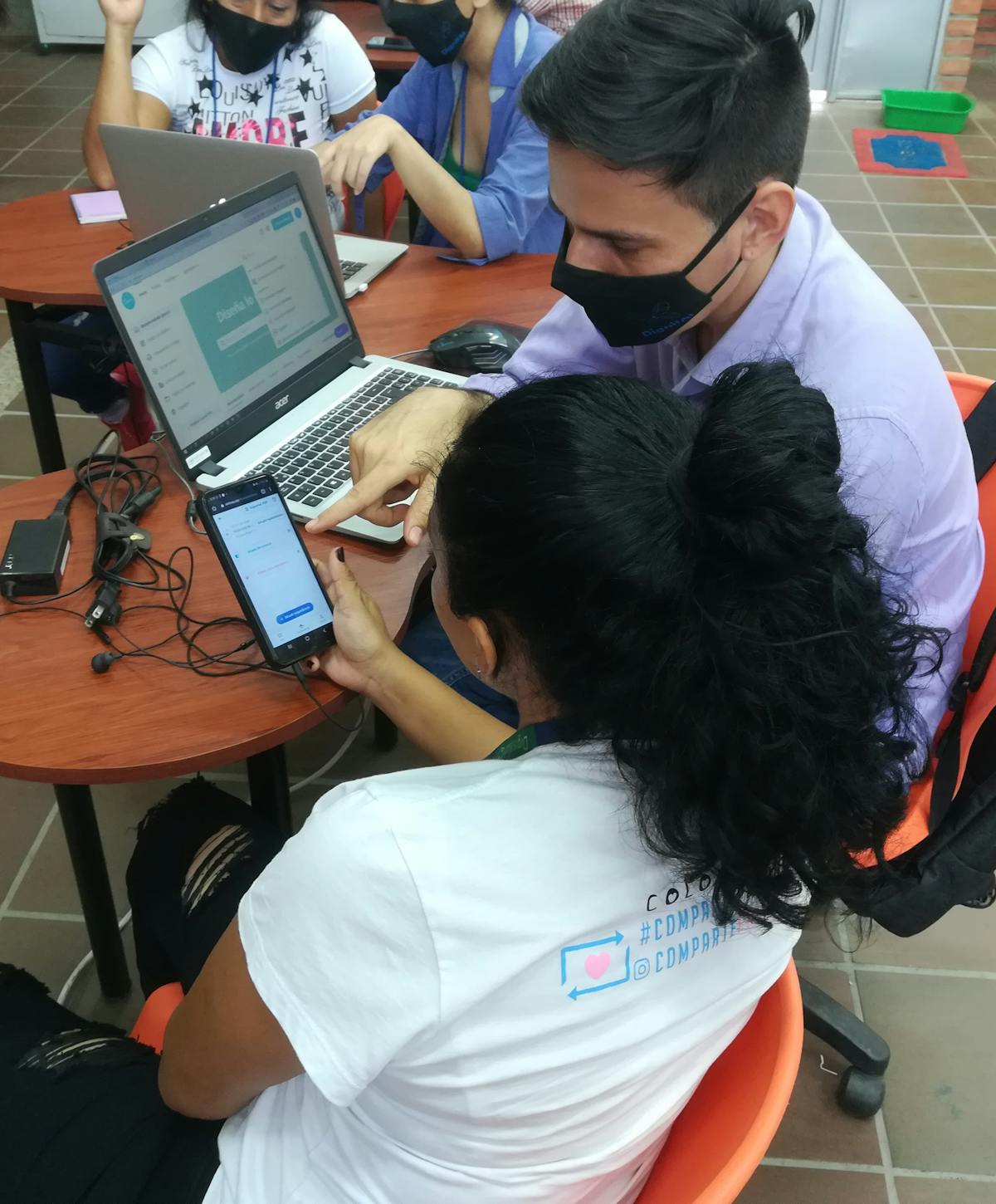 This is a tool that, apart from helping to build a CV, can help to discover new skills that one already has and does not know
DignifAI staff member
DignifAI offers data-labeling services for companies and organizations that require supervised training for their Artificial Intelligence (AI) models. DignifAI recruits and trains Venezuelan migrants and Colombian Internally Displaced Persons (IDPs)  to conduct the data-labeling work with their supervision and technological tools. The training is done in a bootcamp format, assuring that its beneficiaries not only get new digital skills, but also put them into practice in freelancing contracts.
SkillLab has partnered with DignifAI since 2020 to further empower DignifAI's beneficiaries. At the end of their bootcamp with DignifAI, beneficiaries can explore, document and express their new and previously acquired skills with SkillLab. Based on their personalized skill profile, beneficiaries can explore careers and find a path to a sustainable career.
The app has fulfilled my expectations - it actually surprised me that I could use the CV generated elsewhere. Some occupation matches surprised me(...) That's great because I love learning new things.
User testimonial
Fortunately, even through the limitations with COVID-19, DignifAI was able to maintain its in-person  service delivery. As a result, users were highly engaged - 100% having a skill profile, with most having over 100 skills being mapped. More than that, users kept engaging with the application after the bootcamp, and using the documents generated by our app to help them with job applications and career reflections.
This was one of SkillLab's first pilots with a fellow social start up, and we very much look forward partnering with DignifAI to continue to help marginalized populations have sustainable careers wherever they are.
The most touching part for me was to see their reaction when we said that their informal experiences also did matter. It was amazing to say: "look how many skills you have!" They felt very empowered.
DignifAI staff member