Connecting People Affected by Conflict to Digital Work Opportunities with Humans in the Loop
Humans in the Loop joins SkillLab in the Evidence 4 Impact coalition to deliver services to Conflict-affected, displaced and vulnerable populations in 7 countries
A Partnership for Impact
As the war of aggression against Ukraine continues to add to the ever rising numbers of forcibly displaced people, it serves as a reminder that a growing number of people find themselves in need of basic services. Humans in the Loop (HITL) and SkillLab believe in evidence-based approaches to connect displaced people with opportunities for education and employment.   
Today we are pleased to announce that HITL has joined the Evidence 4 Impact program. Together, SkillLab and HITL will improve the prospects of forcibly displaced people in 7 different countries.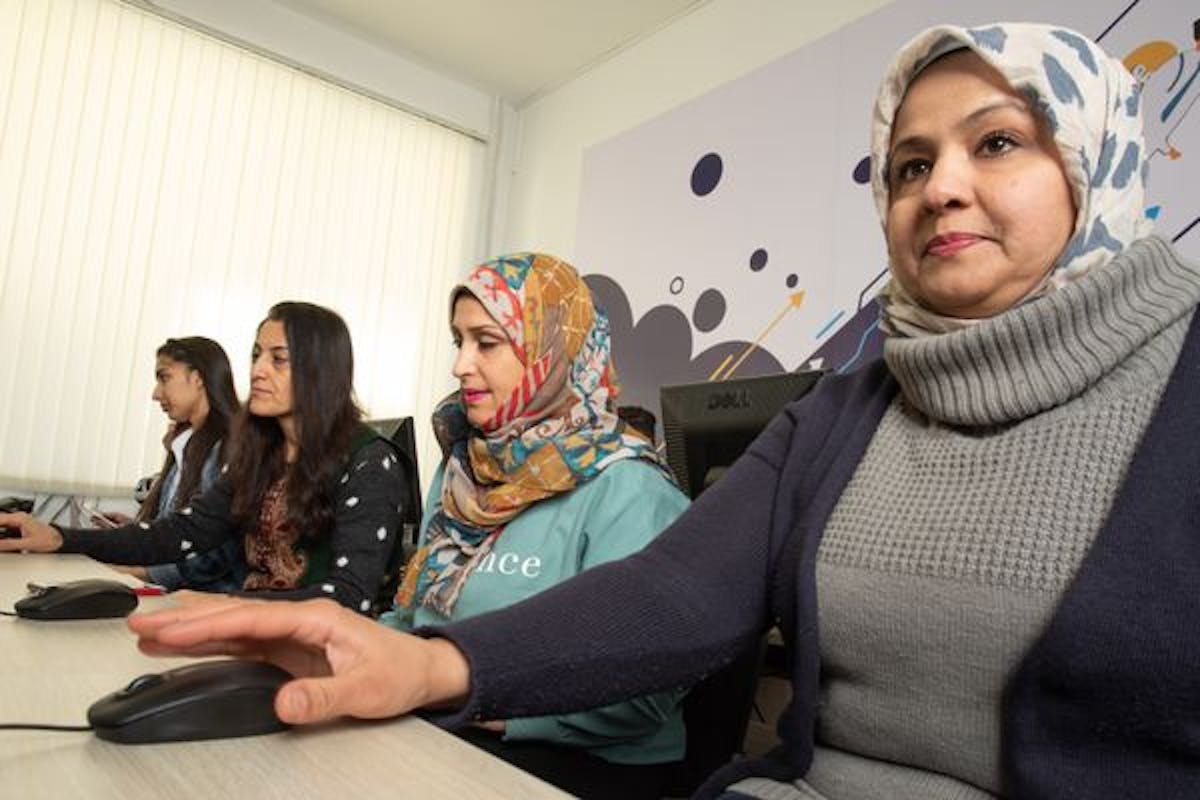 United by a common vision that everyone should have the chance to develop and connect their skills with opportunity, a partnership between SkillLab and HITL is a no-brainer. That is why HITL has signed on to the Evidence 4 Impact program - an initiative aimed at non-profits looking to scale their impact by bringing digital career, training and employment services to large numbers of people.
SkillLab provides a perfect fit; the ability to use the tool remotely and in multiple languages means that our annotators can input information about their skills and work experience in native languages including Arabic and Ukrainian, and create beautiful CVs in English for online work platforms, or - for those who are displaced - in the languages of the country that they are living in!
 Zoe Holliday - Director, Humans in the Loop Foundation
Together with partners Beetroot Academy, Roia, Brightpoint, Tamdeen Youth Foundation, and Inovinter, HITL will leverage SkillLab's skill profiling and career guidance technology to reach one thousand digital job seekers across the Ukraine, Afghanistan, Yemen, Bulgaria, Portugal, Syria, and Turkey. Embedding AI-assisted skill profiling, career guidance, employability training, and job matching into the impactful work of partners on the ground will help these organisations' trainees and freelancers. Thousands of conflict-affected people will be able to access even more opportunities, increase their income and support themselves and their families. More to come on our progress in the future!
About Humans in the Loop
A social enterprise founded in 2017, HITL is dedicated to creating work opportunities for people who might otherwise be left behind in the digital age. They connect conflict-affected people around the world with digital work opportunities in the fields of computer vision and AI. Together with local partners across the world, HITL provides training and upskilling services that serve as a launchpad for other remote digital careers.
Join Evidence 4 Impact
Are you a non-profit serving communities around the world by helping to connect them with skilling and employment opportunities? Are you looking to expand your impact and reach people at scale? The Evidence 4 Impact (E4I) program might be right for you. Use our technology to support your communities at no cost, and help us generate evidence that investing in people's skills leads to impactful outcomes
Contact us about E4I at info@skilllab.io