Empowering Young Refugees to Find Decent Work in Egypt
The application helped me a lot in writing a good CV. In addition, I discovered more skills that I did not know before.
Amina - Job Search Club Participant
In 2021, UNHCR registered over 270.000 people seeking protection in Egypt. Most are youths (18-35 years old) fleeing the war in Syria. Between Egypt's worsening economic crisis and the COVID-19 pandemic, getting a job with a decent wage and working conditions is challenging. Many refugees end up not engaged in education, employment, or training (NEET). NEET youths with a refugee background are facing multiple barriers to employment. Specifically, they are struggling to write a CV, have undocumented skills from informal jobs and other activities,  are fearful of attending an interview and are struggling to get work permits.
Responding to the challenge, the International Labour Organization (ILO) collaborated with Caritas to develop Job Search Clubs (JSC) under their PROSPECT program. Between August 2021 and January 2022, the ILO and Caritas successfully established 16 JSCs in two main residential cities for asylum seekers and refugees, Alexandria and Damietta. The JSC aim to empower and assist these youths in finding decent jobs in the shortest time possible. It involves two intensive weeks of activities, with members of the club meeting daily under the supervision of ILO-trained facilitators to provide them with the guidance, information and tools they need to find decent work opportunities.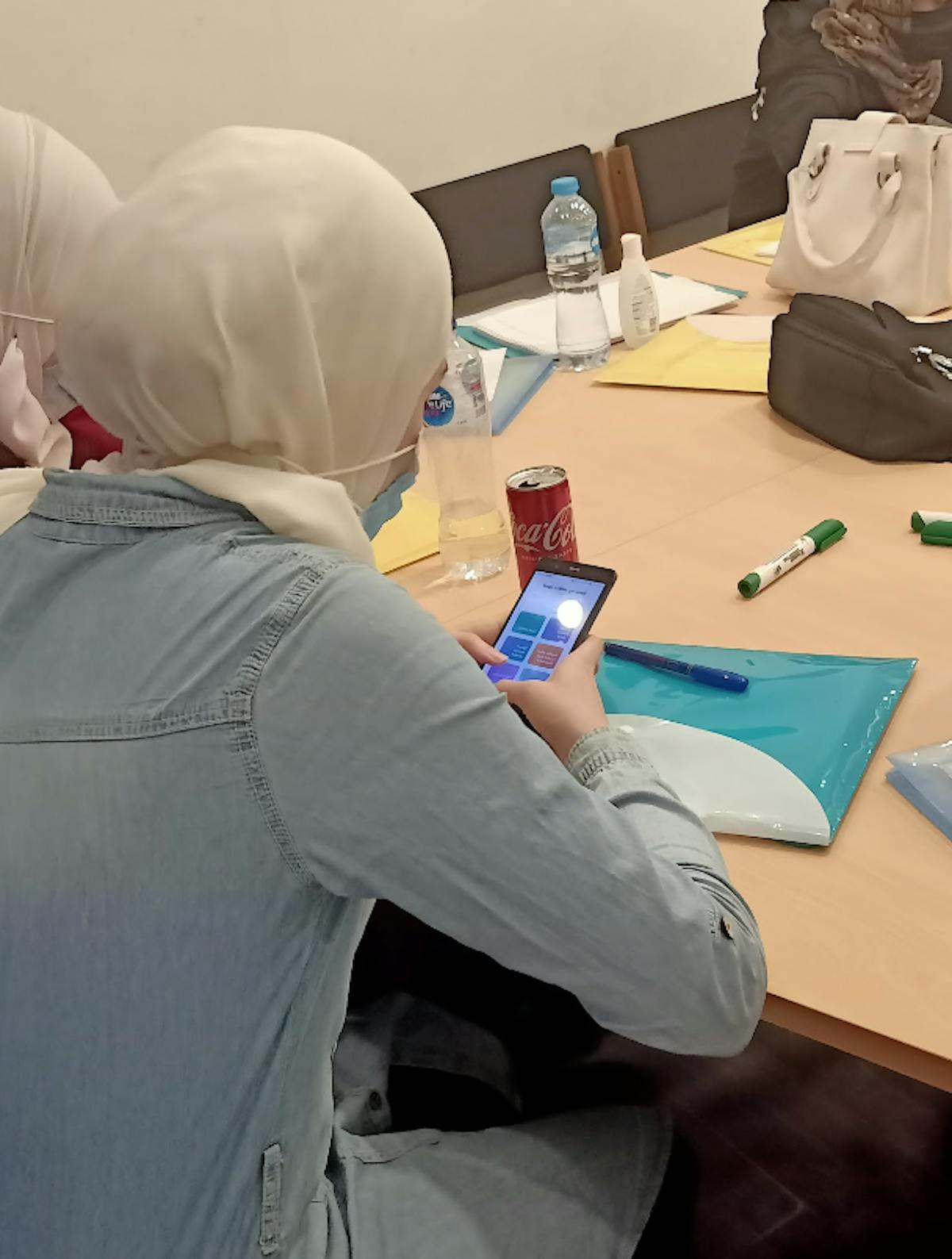 SkillLab joined this cooperation and is providing its innovative digital solution, which provides mobile skill profiling and career guidance.  Use of the solution improves the efficiency of the job search training process and provides concrete results. One full day in the workshop was dedicated to discovering how to create a CV with the help of SkillLab. Under the guidance of the facilitators, who were onboarded to use the solution by the SkillLab team, JSC participants collected and translated their informally-gained skills into professional CVs  in their native language, Arabic. With the application's CV generator feature, participants were able to immediately create and download their CVs.
The application helps you remember everything you might have forgotten related to your skills and experiences.
Haamid - Job Search Club Participant
The project result shows that the implementation of SkillLab is a success. Participants quickly learned how to document their informally-acquired skills  and communicate their past experience in a professional CV. Instead of creating a CV from a blank page, or a template, participants could explore their past experiences in a digital interview" and produce a printable CV in their language. This method has proven to be more inclusive since any participant can document their skills and create a professional resume, regardless of where they acquired those skills  or whether they were taught how to write a resume. .
Overall, 303 participants successfully used the skill profiling tool on the application and extracted professional resumes. Follow-up meetings and post-project surveys with a sample of 50 participants highlighted the project's outstanding results.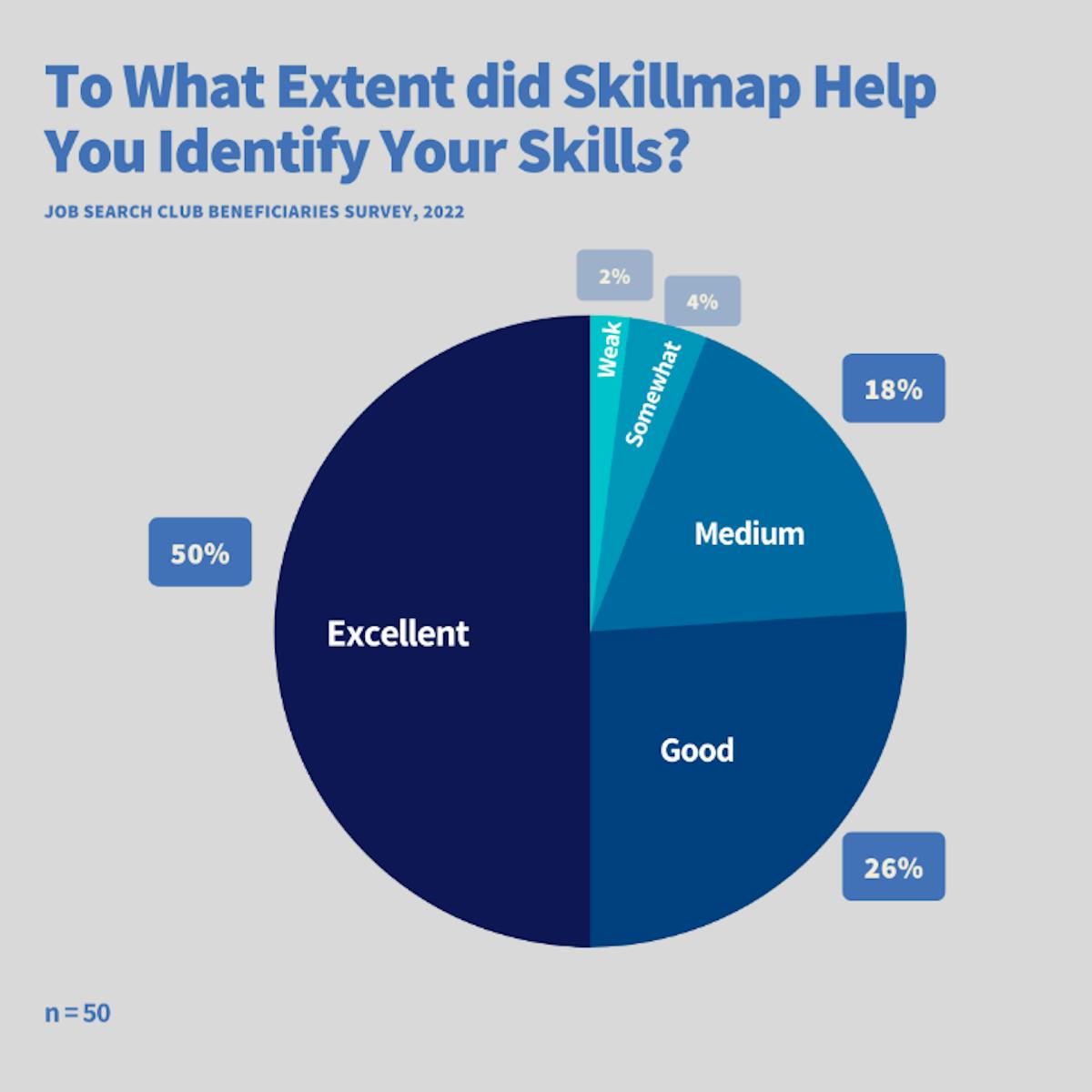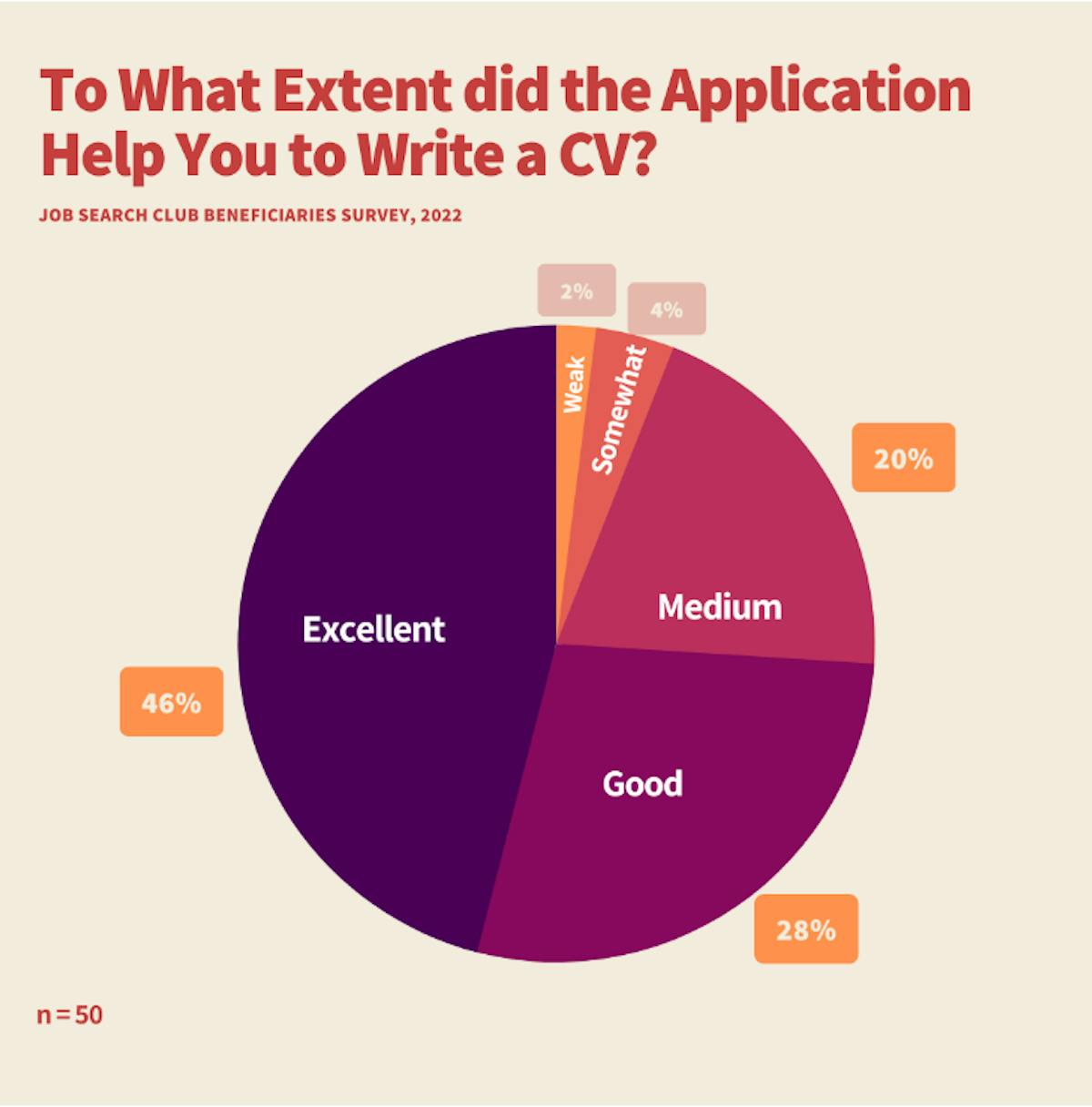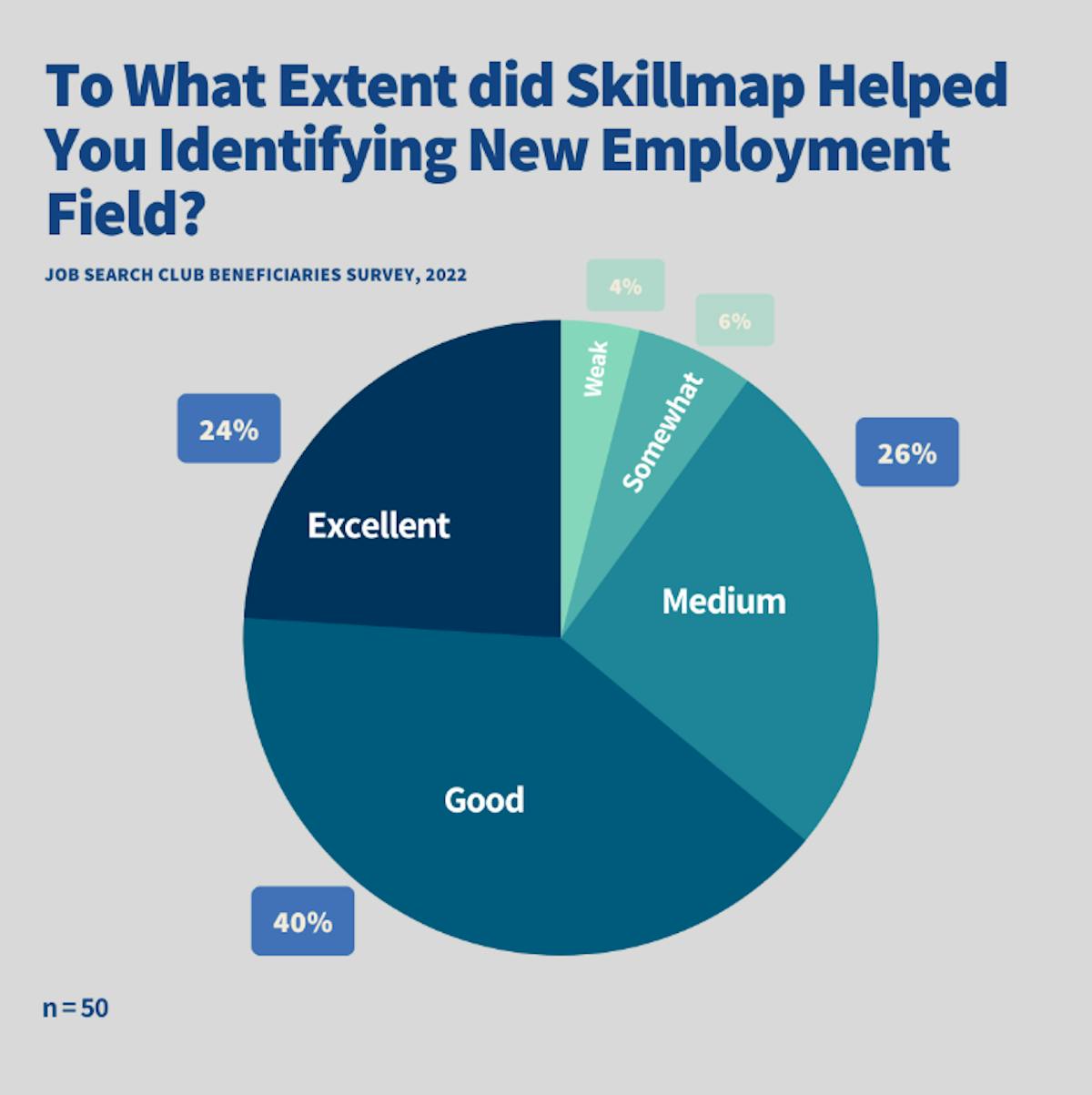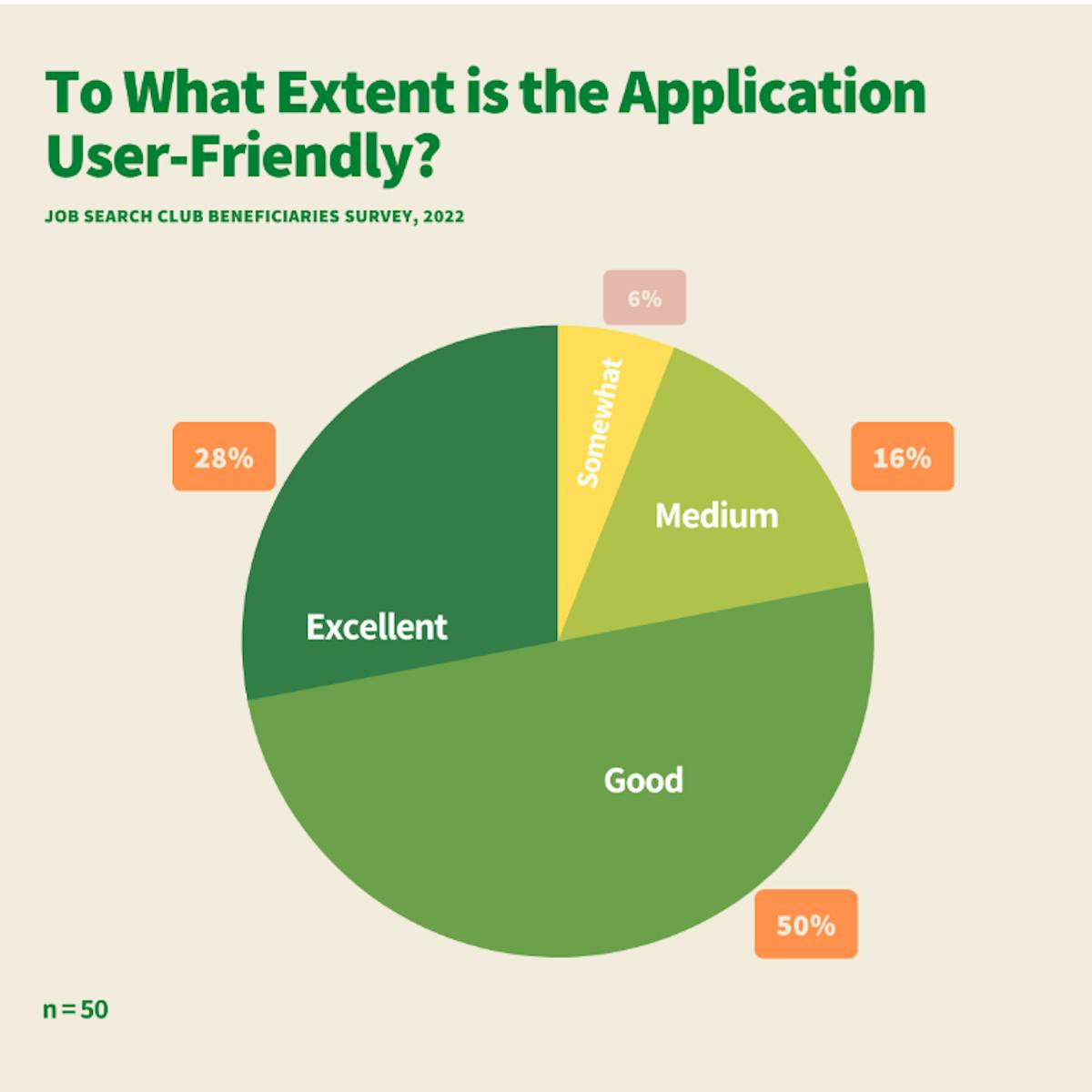 It helps me introduce the idea of writing a CV … and helps the user to formulate their skills
Mariam, Job Search Club Facilitator
SkillLab also reduces the workload of the facilitators. Previously, facilitators relied on one-on-one coaching to advise the job seekers. The Job Search Club format and SkillLab's digital solution made it possible to simultaneously assist multiple beneficiaries in looking at careers and creating a CV. 
Four months after the project's end, 88 participants have found employment in various occupations including marketing, sales, nursery teaching, electrician, tailor, and clinic assistant.
Caritas routinely supports refugee employment integration. Rolling out of the Job Search Clubs was the first time they cooperated with SkillLab to increase the efficiency of the job search training process and provide concrete results. Seeing the project's success, we look forward to continued successful collaborations with the ILO and Caritas.
*Some names have been altered to protect the person's identity.