Introducing SkillLab's Supervisory board
With our ambition to build a truly great organisation, we made an early commitment to a strong governance structure. Our supervisory board ensures that SkillLab remains focused on impact while expanding as a successful business. In this context, we are especially proud to be accountable to this wonderful group of people:
Steven Koltai (Chairman)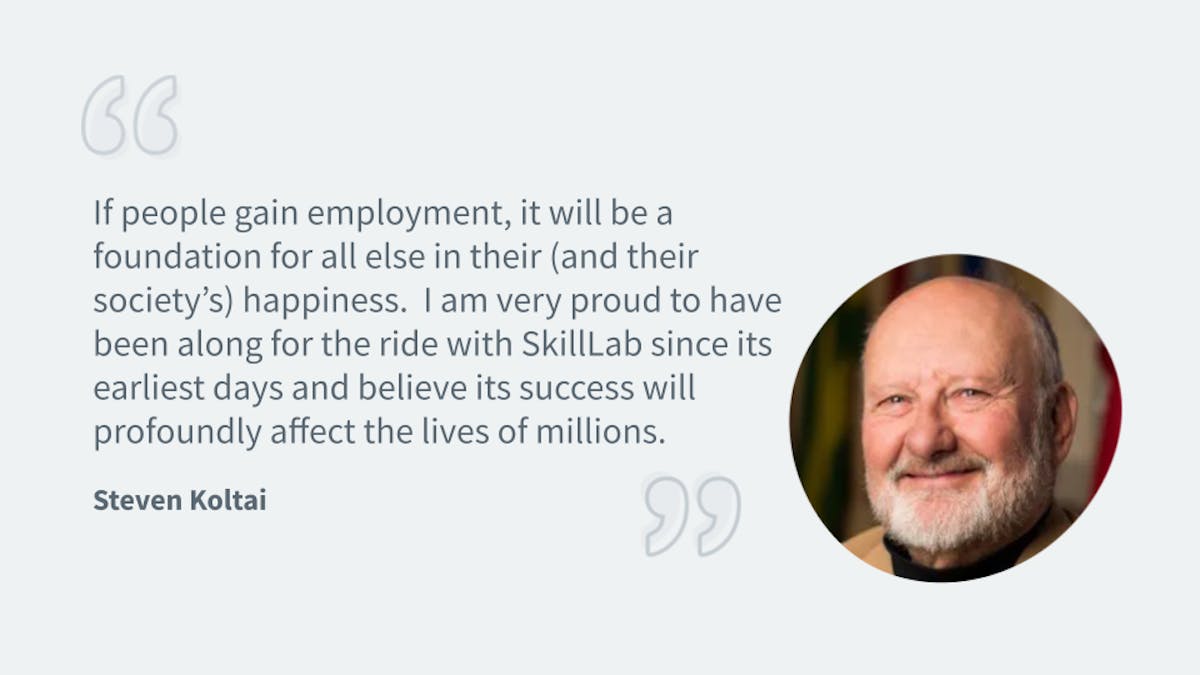 Steven created and ran the Global Entrepreneurship Program at the U.S. Department of State under Secretary of State Hillary Clinton (2009-2011), and has his own consulting firm, Koltai & Company LLC, working in the same field. He is a repeat successful entrepreneur having co-founded the Luxembourg-based SES (today the largest commercial satellite system in the world). Steven also has a 30+ year business career including stints on Wall Street working in international project finance (Salomon Bros), management consulting (McKinsey & Co), and as an entertainment industry exec spending a decade as head of corporate strategy and development at Warner Bros.
Mariam Assefa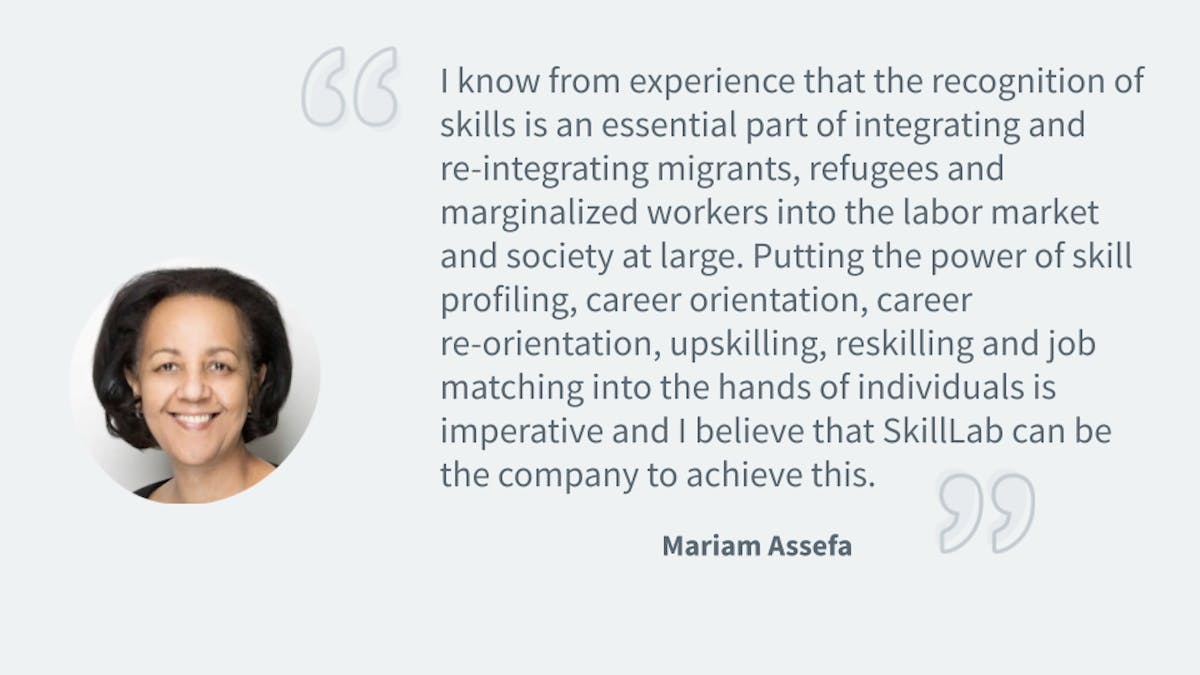 Mariam retired after 38 years as the Executive Director and the longest-serving member of the World Education Services (WES) team. Under her leadership, WES became the largest foreign credential evaluation organization in North America and is on target to help almost half a million educated individuals meet their U.S. or Canadian educational and workplace goals per year.
Warner Phillips 
Warner is a Managing Partner at Rubio Impact Ventures. Warner started as a VC in '96 prior to becoming a co-founder at Tendris, which launched a series of successful cleantech start-ups in '02-'12. In '07 Warner moved to San Francisco, USA, to lead Tendris' USA business. In '12 Warner left Tendris and continued as an angel investor in Silicon Valley in companies such as Nest, Lyft  and C3.ai  Warner moved back to Amsterdam in 2015 to join Rubio and launch its first fund (€40m in 15 companies). Rubio is now investing out of its second fund (€80m). At Rubio, Warner is responsible for investments in Sama, OLIO, SkinVision, GoodUp, and SkillLab. On the side, Warner is co-founding board member at the Cradle to Cradle Institute (USA), a venture advisor to the Netherlands international development bank FMO, member of the VC committee of the  Netherlands private equity and venture capital association NVP, and an advisor at Obvious Ventures (USA).