From Skills to Jobs - Skill-based Job Discovery
At SkillLab, we aim to provide our users with actionable opportunities based on their skills. Thanks to our best-in-class skill profiling tool, developed together with our partners and clients, we can recognize our users' skills. But unlocking actionable opportunities requires offering our users ways to discover real jobs and education without leaving the SkillLab environment. After launching our education integration at the end of 2020, we have now partnered with Adzuna and EURES to bring millions of locally available jobs directly to our users.
Informed job discovery
Users can now discover jobs connected to our guided career orientation. One of the most common issues our users were facing was that finding job openings on the internet can be difficult. Without guidance, navigating the keyword searches that most platforms offer was an additional hurdle job seekers had to overcome. With SkillLab, job seekers learn about their skills, receive clear recommendations on which career fields and occupations are a good fit for them and finally explore job opportunities that are in line with their career interests and skills. Our partnerships enable us to connect our users with millions of locally available jobs and direct them to where they can apply. Users can also rely on using SkillLab's auto generated application documents, optimized for their target job to land the job they want.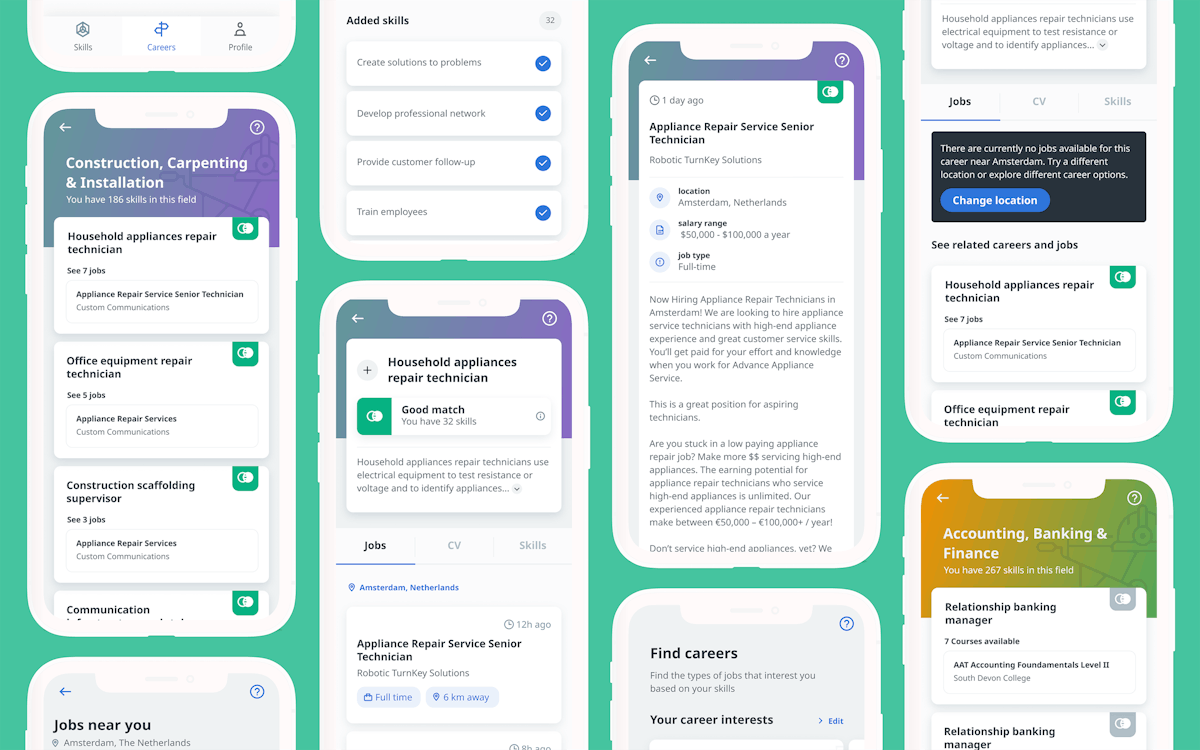 Vendor agnostic software infrastructure
Our users are located in different communities around the globe. Our software architecture allows for the integration of any third-party job data source that is available via an API or other programmatic interfaces, allowing us to serve users and clients in any market.
Contact us if you are interested in a demo or would like to partner with us to integrate your job data source into SkillLab.